Amanda's story
When Amanda gave birth to her third child two and a half years ago, it should have been the happiest day of her life. But before she had even held her newborn son, the doctors told her they found a growth on her cervix.
"I had a brand-new baby that I hadn't even held, and then I was told I had to come back for a biopsy. It was a nightmare. The best time of my life quickly turned into the worst," said Amanda.
After four weeks of the unknown, Amanda and her husband went to the hospital to receive her biopsy results. The doctor had bad news – she did have cancer, and it was aggressive.
After that, Amanda was thrown into a frenzy of intense treatment – all of which was hours away from their home in rural Victoria.
"I had five days each week of external radiation, then Wednesday was chemo day. I'd get there at 7am then have chemo till about 2pm. I had 6 weeks of that," she said.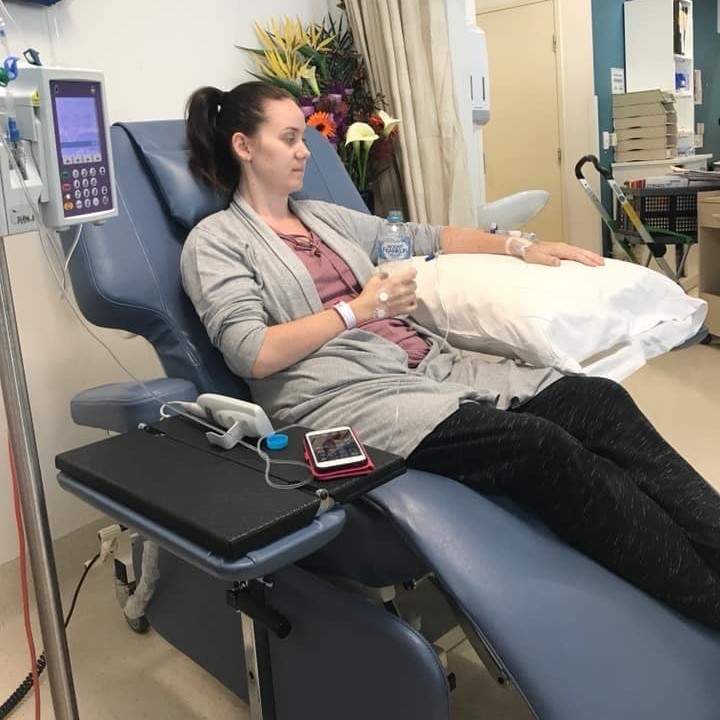 Amanda's harsh therapies led to side effects like rapid weight loss, no energy and ringing ears which could have gotten worse and left her deaf.
"I knew nothing about cervical cancer before I was diagnosed, but when you go through something like this, your eyes are opened up so much more," explained Amanda.
Amanda knows first-hand the importance of cancer research, prevention methods like screening, and support services that got her family through such a difficult time.
"It's great sharing my story as I find a lot of women think cervical cancer in particular is an older woman's disease – but it's just not."
"I have been able to help so many others. People have told me that they've had a niggling feeling and since hearing my story, decided they should go and get it checked," said Amanda.
Host a Girls' Night In and give hope to people like Amanda.