Stepping Up and Taking Action
WE DID IT! Reached our goal and the event was brilliant! Well done everyone! x
Hello there and welcome! :)
So, we have choices in life. In my own personal case with my grandmother and mother both having been diagnosed with breast cancer, the way I see it is that I can play it out in either of two ways. I can either spend every day worrying about the 'what if's" and have it drag me down into a place where the happiness is drained out of me, risking transferring that on to those around me, or I can put a stop to that worry and get out there and live every day to the fullest, focussing on being as healthy and happy as I can and doing what is in my control. 
So, I have made the choice to put my energy into playing my part by raising funds for the Cancer Council and all it's members who are out there and committed to research, finding a cure, education, prevention and generally creating awareness for all of us women and men and for our families, friends and people everywhere, so we can live in a world where cancer is a thing of days gone by.
Imagine that! Aahhh! The serenity!
So, let's get together on Friday 30th October at 7pm and focus on living our happiest life, doing what's in our power for the better for all! Together, we will do this and we may as well have fun while we're at it! Yes, personal development is a whole lot of fun and so many women are on their journey of trying to be 'more confident'... and you should be part of it, so you can really 'Love Your Life!' and live it with the self-confidence you deserve!
What choice will you make?
Karen x
'Rocking Your Confidence!' The Event To Have You Step Into Your Ruby Shoes!
'Rocking Your Confidence!'
Hi there, I'm Karen, and together with three other amazing, successful women leading the way in their lives and careers, we are hosting a Girls' Night In to change the future for all Australians, and we are going to have a whole lot of fun and help you take a huge step forward into 'Your Ruby Shoes!' while doing it! We all deserve to be happy, we all deserve to have self-love... and we all deserve to live in a world where cancer is a thing of the past!
Come on and join in this fun, personally empowering event. You will be so happy you did! Join on your own or organise a group of friends. Either way you'll be with a group of fabulous women who will welcome you with open arms! After all, we're all in this life together and supporting each other while becoming our best version of ourselves is what we're all about. (men, you are welcome too)
WHAT'S INCLUDED
~ You will be inspired, motivated and fuelled with self-belief, as four successful women in business and leadership share their stories.
~ Rocking Your Confidence! Workshop & beautiful information packed Workbook
~ A fun and fabulous girl's trivia (just for fun and learning, no prizes here)
~ Beautiful prizes and giveaways throughout the event (total prize pool valued at $1K )

~ Your free ''Yes, I want to live my happiest life!' personal development pack emailed directly to you.' 
~ 'Be Confident' Hypnotherapy Audio emailed following the event.
YOUR PRESENTERS
Sandra Soden is lawyer and owns a very success law practice in Sydney. She is also a Registrar at the Family Court of Australia
Marianna Barker is the General Manager & National Sales Manager at VISIT Merchandise. Her highly successful career is a true inspiration.
Janet Hogarty is the Retailer and Customer Engagemet Lead at Citipower, Powercor and United Energy. You will love hearing Janet's story of success on many levels. 
IMPORTANT NEXT STEPS:
1. Donate today on this page.   (suggested donation amount $39 Ticket per person, but please donate the amount you can. Every donation is so appreciated and no donation is too small. 100% donated to CC Vic,)
2. You MUST email me at Karen@kdlcoaching.com.au with your payment confirmation or reference to RECEIVE your  EVENT REGISTRATION LINK and to receive your awesome FREE pack. Please write 'Girls' Night In' as the email subject line.
By supporting this Girls' Night In, you will have a whole lot of fun, develop a fantastic sense of confidence and feel great, all while contributing to freeing the future from cancer. 
LET'S KICK THE BIG 'C' TO THE KERB!
It is estimated that the number of new cases of breast cancer diagnosed in Australia in 2020 wll be 19,974 = 19,807 females & 167 males, and that 6,652 new cases of gynaecological cancer will be diagnosed. 
That's why we're bringing everyone together - to raise funds to get us closer to a future free from all cancers.
We would love for your support!  Come along to our 'virtual' Girls' Night In for a fantastic night of fun, laughs and confidence building! 
Your support will be powering vital research, prevention and support services. Making a difference to so many in their most vulnerable time, now and into the future.
Together, we can create a future for all Australian women and men.  

My Achievements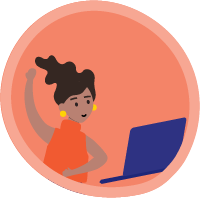 Page created
Uploaded profile pic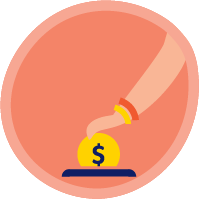 Self-donation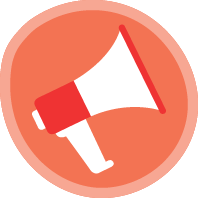 Shared page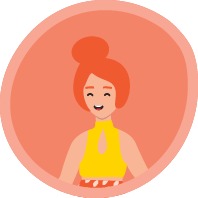 Super host $250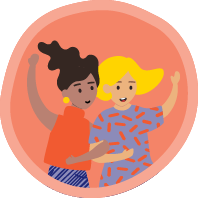 Champion host $500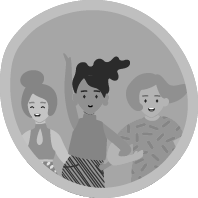 Host with the most $1200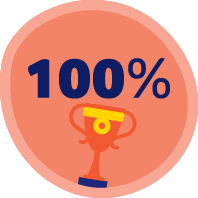 100% target
Thank you to my supporters! Sandra Soden Peter Hogarty Ernest Davey Kathryn Hogarty Christine Hammett Nola Louis Georgie Wilson Stephanie Hogarty Janet Hogarty Sandra Tanrikulu Estie Bav Marianna Meri Borthwick
Susan Mcdonald John Soden Mia Ford Doug Soden Karen Davey Zoe Cassar