Rise up and have fun card night
Hi Everyone and welcome to my Cancer Retreat On Line 
Most of you know I have been running Cancer Retreat for many years.
This year is special to me as the past last year i have been going through Breast Cancer myself. I am happy to say im clear and having checkups to keep an eye on everything.
Going through Breast Cancer and Covid 19 has been hard on both me and my family and friends. I am so greatful for facetime so we can keep in contact with each other.
my goal this year is to raise $600 amd I'm reaching out for your love and support to help me reach my goal.
I would love you to join me on my Facebook Page on November Friday 6th  at 7pm to join me in a fun Trivia and Card Making Night.
www.facebook.com/teresabrownstamping
I have a Special gift for everyone that joins me on this night  its a 510 pages brocken up into 4 parts this is price at $35 (AUD) I will send out your Autumn Mega Tutorial from Demonsrator around the world FREE GIFT after the event.
If your looking to buy the products first there from our mini  catalogue pages 45-48.
I will place a host code up on the night of the event dont forget to have you catalogue with you you can download them from my Stampin' Up! site https;//teresabrownstamping.stampinup.net 
you will need to join into the Trivia on the night this is a FREE event 
love to see you there  save the date and time  7pm on the 6th November 
Happy Stamping and stay safe Teresa xx
I'm hosting a Girls' Night In to help all Victorian women affected by cancer
Every year, 15,700 Victorian women are diagnosed cancer, and 6,000 of those will be breast or gynaecological cancers.
Thanks in part to generous Victorians, the good news is that the rate of women dying from cancer is declining. Throughout the last decade, the rate has been consistently decreasing by 1.5% per year. This is thanks to earlier detection of cancers through screening, reductions in tobacco use, and improvements in treatment.
I'm passionate about saving even more lives, so I'm helping Cancer Council Victoria by hosting a Girls' Night In. It's the perfect opportunity to catch up with the girls and celebrate our friendship while raising vital funds.
By supporting me, you'll be funding ground-breaking cancer research, prevention programs and support services that offer a helping hand to all Victorian women affected by cancer.
My Achievements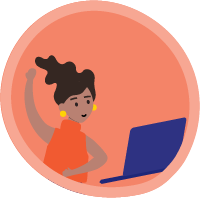 Page created
Uploaded profile pic
Self-donation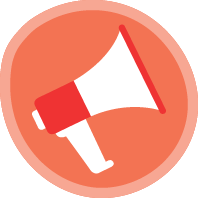 Shared page
Super host $250
Champion host $500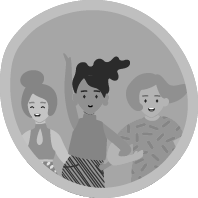 Host with the most $1200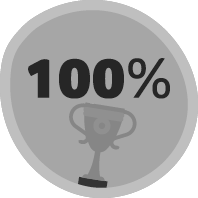 100% target
Thank you to my supporters! Brenda Mills Bess Corriveau Gaye Higgins Rachel Sumpter - The Essential Bookkeeper Jenny Dix Tania Milgate Teresa Brown Adele Smith Kathy Fennell